Gambling Laws And Regulations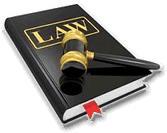 Gambling laws vary in every country and state. Some jurisdictions have federal laws that prohibit online gambling, while others have passed laws legalizing it. In addition, some countries have laws that contradict each other such as banning gambling on the federal level while allowing states to pass their own laws. So unless you are well versed in legal terminology or you have a Yale law degree, interpreting these laws can be very confusing for the average person.
Our Mission:
Gamblinglaws.org is a website offering information on various gambling laws from around the world. Our visitors will be able to learn which countries and states offer legal online gambling and what regulations apply to each jurisdiction. Our ultimate goal is to provide accurate and up to date information pertaining to the legalities of gambling for both online and offline venues so that players can gamble safely and stay within the confines of the law.
Gambling Laws By Country
We offer an overview of gambling laws for nearly every country in the world.  Simply select the country you live in below to find a wealth of information about gambling laws and regulations in your respective jurisdiction.
North America
South America
Brazil
Venezuela
Colombia
Peru
Argentina
Europe/United Kingdom
Asia
China
Japan
Thailand
Singapore
Israel
Taiwan
Philippines
India
Australia/Oceania
Africa
Licensing & Regulation
The licensing requirements and level of regulatory oversight will vary by region throughout the gambling industry.  When engaging in any type of betting entertainment, it is paramount that legitimate credentials, including licensing and compliance certifications, are issued by the proper regulatory authorities within respected gambling jurisdictions. If any of these components is not present or is not subject to stringent standards then the integrity of the industry is compromised.
In this guide, we will discuss the various regulatory authorities in each nation, and how these agencies operate.  Some countries elect to utilize a central gaming commission or body while other nations choose to allow provincial, state or regional regulation of gambling entertainment. Still, other countries will have a combination of both federal and regional approaches, such as the United States. It is very important to understand the regulatory requirements for any jurisdiction in which you intend to engage in real money gambling of any kind in order to ensure you are restricting your betting action to legal, secure and legitimate gambling destinations.
What Happens If I Unknowingly Violate A Gambling Law?
As we all know, ignorance of the law does not stand up as a viable defense in a court of law.  It is likely that many individuals violate gambling laws without knowing it.  For these types of infractions,  it often goes unnoticed because a significant number of gambling laws are simply not enforced consistently. Most regulation is designed to keep illegal gambling operations at bay, and these laws focus less on those doing the actual gambling and more on those providing illegal gambling services. Each country enforces their gambling laws and punishes violations differently. Some regions are very watchful and strict while others are more lax and only focus on the gross infractions.
So to answer the original question, the consequences of violating gambling laws vary by region and the severity of the violation. However, do not rest assured that accidentally violating a gambling law anywhere in the world will simply be overlooked.  Even if it is likely that it would go unnoticed, there is no guarantee of that.