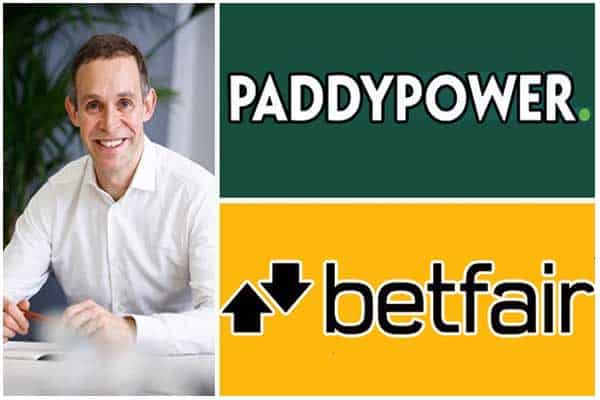 In 2016, the UK operator allowed customers with gambling addictions to continue playing without restriction or effective intervention.
After an investigation by the United Kingdom Gambling Commission (UKGC), Paddy Power Betfair was revealed to have negated significant customer protections and social responsibilities on five separate occasions. The UKGC's investigation focused on events which occurred in 2016 and cited the company for severely mishandling player accounts which expressed signs of problem gambling. The issue did not stop there as two of the five cases investigated by the UKGC revealed these players utilized stolen money to fund their gambling addiction.
One of the high-profile cases investigated by the UKGC involved the funneling of funds from a charity foundation over the course of four years directly to Betfair's exchange. Simon Price a Paddy Power Betfair player and CEO for Birmingham Dogs Home, a foundation dedicated to relocating abandoned dogs to happier homes via adoption, was directly involved in this scandal. He and his wife Alayna stole £894,754 from the Birmingham Dogs Home charity to feed Simon Price's gambling addiction, Mr. Price and his wife were caught and jailed for 5 years and given a 2-year suspended term, respectively.
The UK Gambling Commission issued a fine of over £2.2 million to the company and summed the reasoning in a statement given by Richard Watson, the Commission's Executive Director. Watson restated the operator's responsibility to their customers to prevent criminal funds from being used on their exchange platform and to properly know their customers' source of funds. The UKGC concluded by stating Paddy Power Betfair failed to meet their anti-money laundering and social responsibility obligations as a UK-licensed operator.
The failure to meet these requirements ensued the FTSE100 listed operator to issue £1.7 million payment to Britain's gambling harm minimization charity GambleAware, return any charity money spent on Betfair from the Birmingham Dogs Home directly to the foundation, and to repay over £500,000 to affected individuals by Paddy Power's negligence, as well as, over £50,000 to pay for the UKGC's investigation. CEO of Paddy Power Betfair Peter Jackson released a public statement directed toward their customers and the UKGC which clarified their commitment to correct the issues discovered in 2016 and explained their use of improved systems for customer protection and responsible gambling since these incidents.
Jackson finished by encouraging the Gambling Commission to consider the company's significant improvements toward responsible gambling and anti-money laundering protocols. However, the CEO's cries fell on deaf ears as the Gambling Commission demanded the payment of the penalty package.