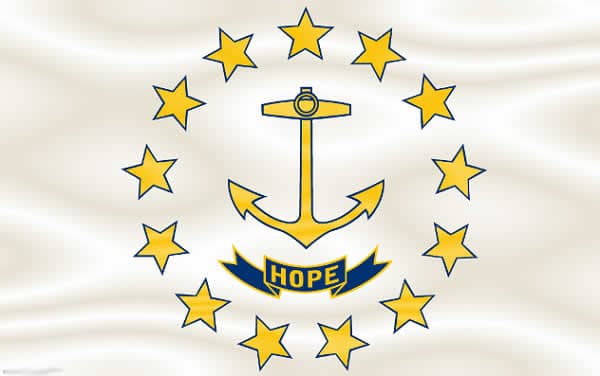 On June 22nd, 2018, Rhode Island Governor Gina Raimondo approved of and signed a fiscal year budget with sports betting provisions along with a legal RI sports betting bill after both were passed with strong support through the state House and Senate. Once signed, the Ocean State became yet another state to legalize sports betting within their borders and became the third state to launch sports wagering. It is stated that Rhode Island will begin accepting bets in the early fall season. Delaware and New Jersey's sports betting services went live immediately after their bills were signed.
With RI sports wagering to begin acceptance in October, sports gambling will be available in Rhode Island within 3 months of the bill being signed. Other states with authorized and legalized sports betting laws that have yet to determine their operational launch dates such as New York, Pennsylvania, and Michigan, may lose out on market share over the Northeast to Delaware, Rhode Island, and New Jersey. The legalization of sports gambling came swiftly as the United States Supreme Court ruled PASPA, a previous federal ban on sports wagering outside of Nevada, unconstitutional. This ruling instantly eliminated one of the three key pieces of US legislation that governed sports betting across the country.  This allowed numerous states to soon begin proposing new gambling legislation to reap the lucrative benefits of sports gambling tax revenue.
Rhode Island expects their sports wagering to be operational on October 1st, 2018 to which date they will begin collecting gambling revenue. According to the bill and budget plan, sports betting will be operated out of RI's two Twin River casinos in the town of Lincoln and Tiverton and utilize a split revenue model rather than a traditional tax structure. This adjustment in structure will allow the state of Rhode Island to collect 51% percent of the betting revenue after expenses are paid to operators and the casino. The new Rhode Island law also stipulates the minimum sports gambling age to be set at 18.
The Governor with supporting evidence provided within the fiscal budget, predicts fiscal earnings from RI legalized sports betting to range between $23 million and $25 million USD as based off Delaware's estimate. That available betting revenue will be used for a variety of public projects and drive economic stimulus. The Rhode Island Lottery (RIL) bid for the contract to operate sports betting in the state and won, as they were the sole bidder. Due to such, RIL is now responsible for operating, regulating, and enforcing rules over sports betting in the state of Rhode Island becoming the states main sports betting regulator.
The two towns of Lincoln and Tiverton will be supplied with $100,000 annually by the state for supporting and growing sports betting friendly communities for the casinos located within their area. It is stated that sports betting in Rhode Island will be restricted to physical location betting only at RI's two casinos and possibly, later on, its racetracks. Various lawmakers stated that they'd like to approach this gambling form slowly and are not interested in opening wagering online or through mobile just yet. At the moment, the bill details specific prohibitions toward wagering on college events that occur in the state of Rhode Island or betting on events that involve a Rhode Island-based college sports team, anywhere.